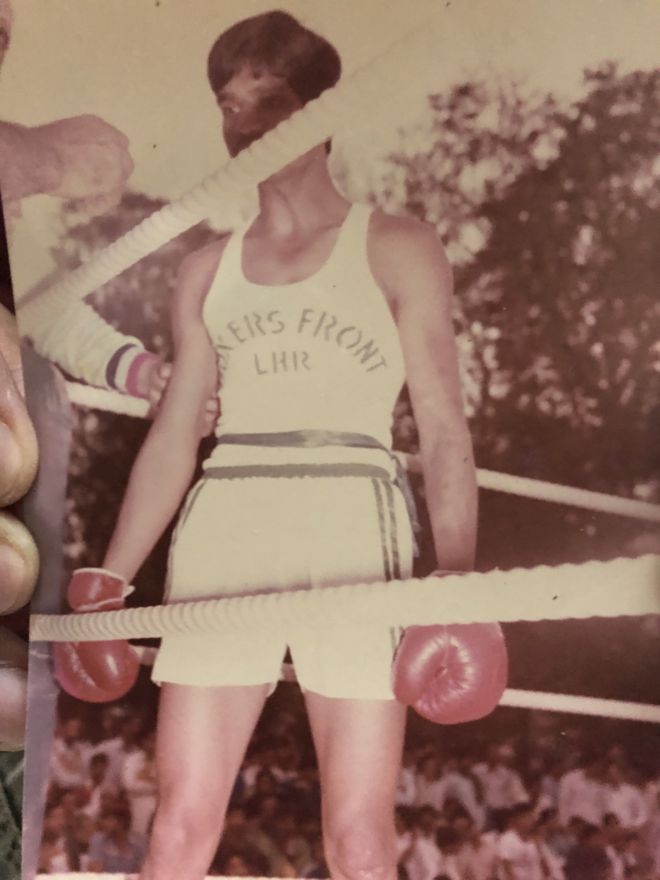 A former Pakistani boxing champion, who is amongst over 800 refugees in Thailand, has described the painful past that his Christian family suffered when threatened with death by Islamists. Boxer has been waiting for refugee status for over four years, despite the Pakistani embassy denying any cases of Christian persecution in Pakistan.
At a 15 sq m apartment in the Sukhumvit area lives the family of a Pakistani male and his three sons. Piles of clothes are scattered around the room that is very small for a family of four. The veranda has been turned into a mini kitchen that the family uses to prepare food.
The 54-year-old who calls himself "Boxer" says he is a former Pakistani national boxer who was excluded from competing at the Olympic level for failure to convert to Islam. The family had to escape to Thailand four years ago after family members were attacked.
"I was born a Christian and would die as a Christian," he said.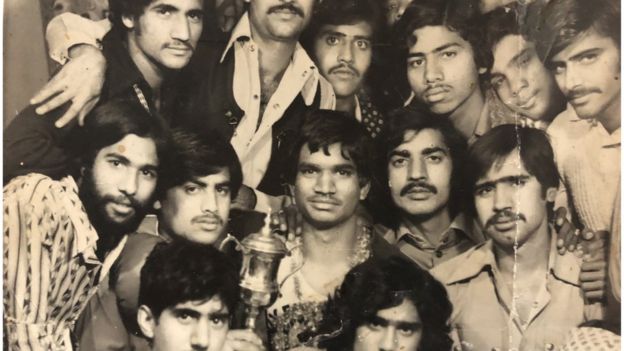 It was a major shift for Boxer, changing from a wealthy man to someone with no regular income. His wife was arrested during an immigration raid for overstaying her visa and he is required to visit his detained wife at the immigration detention centre.
Boxer told his story to BBC Thai through his eldest son, who acted as a translator, provided that we protect his identity.

A FAMOUS BOXER
Boxer and his family were born and raised in Lahore, which is the capital of Punjab.
He started fighting at the age of 13 and started competing at the provincial level for the first time at the age of 14.
Boxer said he is famous for being a left hand boxer, and showed BBC Thai photos and English-language articles published in newspapers about his victories. They represented only a small part of his articles and photos left at his house in Pakistan.
.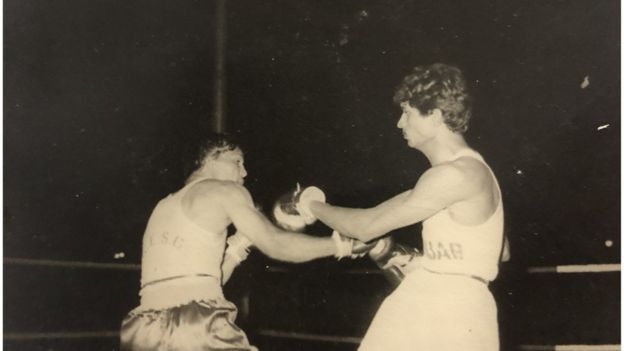 "Most opponent boxers were knocked out in the second round," he said proudly.
Boxer said he trained hard and had strict coaches, causing him to eventually be on the national team and win several other trophies. He has also received medals from former Pakistani Prime Minister Mohammed Khanesho.
Boxer's proudest victory came in 1979 when he battled with a foreign boxer.

"My father warned me that this boxer was very strong and asked me not to fight with him. But I said that I would make the boxer's pride turn into dust, "Boxer said.

That day, before a crowd of thousands of people, Boxer beat the opponent with a knockout within 10 seconds, which made him extremely famous.
Excluded
Boxer's successful boxing career made him a wealthy man who was able to send all three of his sons aged 17, 20 and 23 years old to study at an international school in Pakistan. They all lived very comfortably.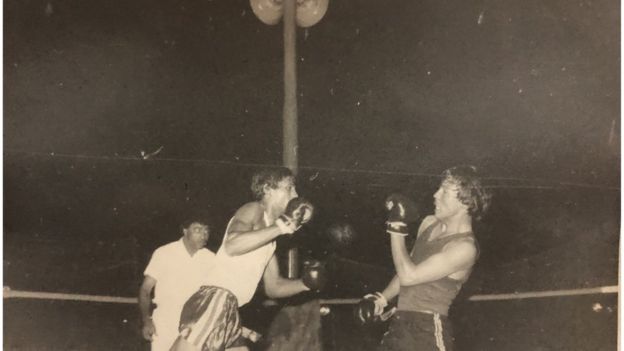 During those times, the blasphemy law was scritly enforcedin the country.

"Before that, there were noproblems between Muslims and Christians,"Boxer said.

Boxer himself was challenged by elders in the boxing industry to change his religion several times but he refused. He announced his intention to compete on the international stage at the 1984 Olympic Games in Los Angeles in the US. However his hopes failed when the athletic selection committee removed Boxer's name from the selection list as he refused to convert to Islam.

In 1987, Boxer decided to leave the national team and became a private coach until 2005.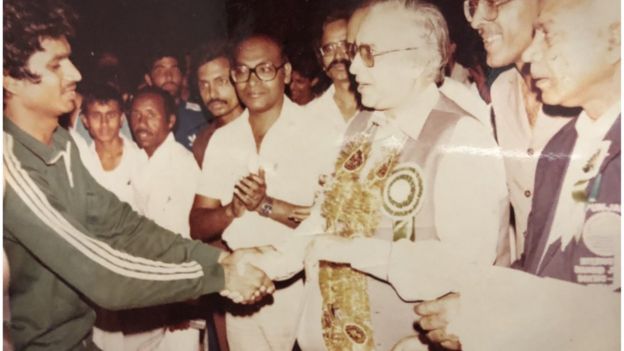 Persecution Intensifies

When the athletic selection committee failed to persuade Boxer to change his religion, they asked other Muslim groups to approach Boxer to convince him to become Muslim. Extremists groups tried to put pressure on Boxer every day, until they threatened to kill him and his family unless he converted.

Initially, there were Muslim friends who helped and protected Boxers but they too were threatened as well. Boxer soon realised this spiritual war was one he had to face alone.

Concerned about his family's safety,Boxer moved home to another city. However in November 2013, he received a letter from a Muslim group stating that they knew his place of residence and warned him that that if he and his family did not change religion, they would all be killed.


Boxer described how one day a group of "radical Muslims" invaded his home and attacked his second eldest son and his wife. His son'supper lip was cut so that the left and right pieces were separated from each other, and his head was fractured and his tongue pierced. BBC Thai was able to see the cuts on this lip and tongue. The fingers of Boxer's wife were broken.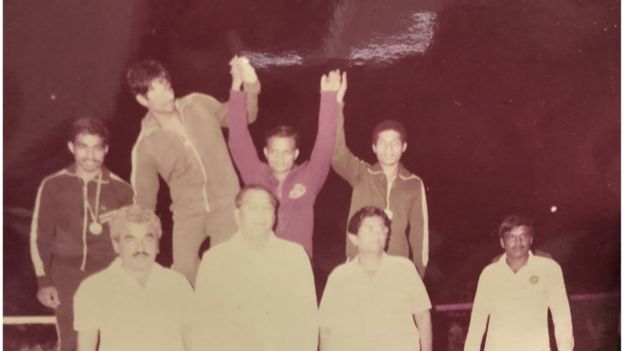 Seeking help
In the summer of 2013, Boxer was asked for help from his church. The bishop recommended Boxer an NGO for assistance with human rights abuses called the Centre for Legal Aid Assistance & Settlement (CLAAS), which provided safe houses for victims of forced conversion, including Boxer and his family. But Boxer knew that he couldn't stay for long.
"Then I was prepared to go anywhere to save my family. We were guided towards Thailand because it was easier to get a visa,"Boxer said.
They had to rush to leave the country as quickly as possible. Boxer and his family brought a few clothes and some money with them, but many of his property is still in Pakistan.
After Boxer and his family arrived in Thailand, he submitted a letter from CLAAS director Joseph Francisto the United Nations High Commissioner for Refugees (UNHCR).
In the letter, Francis expressed concern that if Boxer and his family were denied refugee status and were forced back to Pakistan, he would not be able to survive because Pakistan is controlled by extremist groups and that the government had failed to protect the lives of minorities residing there.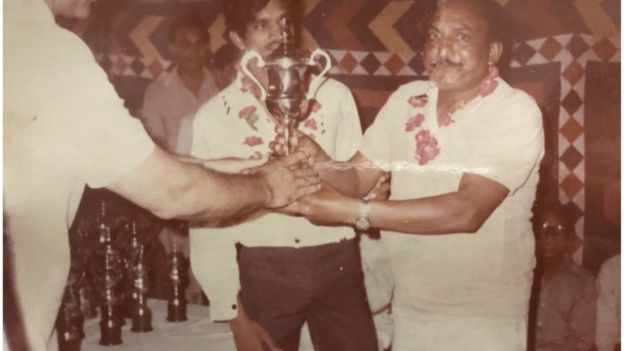 Boxer's family arrived in Thailand in April 2015 and sought help from UNHCR.
In June 2017, the UNHCR denied Boxer and his family refugee status determination and he is currently awaiting a decision on his appeal.
Vivian Tan, Southeast Asia's UNHCR spokesperson, told BBC Thai that UNHCR can not provide individual applicant information due to confidentiality. But she confirmed that there are a large number of Pakistani refugees in Thailand.
About 4,500 refugees and over 2,000 asylum seekers reside within Thailand's urban areas. This figure does not include more than 100,000 Burmese refugees in refugee camps on the Thai-Myanmar border.
More than 2,000 Pakistani refugees and more than 800 Pakistani asylum seekers are registered with the UNHCR in Thailand.
The situation became increasingly difficult for Boxer since he is the only person in his family who has been able to obtain a retirement visa which must be renewed every year and costs 15,000-25,000 baht per time.
On September 10, 2015, officials raided a condo with a large number of refugeeswhere Boxer's wife was voluntarily teaching asylum and refugee children who could not attend school in Thailand because they did not have a study visa. That day, Boxer's wife was arrested and she has been imprisoned at the immigration detention centre until now.
Pol. Gen. Choengron Rimpadee, Deputy Spokesman for the Immigration Bureau, told BBC Thai that the bureau will prosecute foreigners who enter the country illegally. While waiting to be deported, those arrested usually register with UNHCR to obtain refugee status.
Although UNHCR told BBC Thai lthat they will try to intervene on the point of arrest to prevent it from happening if they are alerted that someone is arrested, Pol. Gen. Choengronsaid such a thing cannot be done under Thai law.
The law only mentions that the Cabinet has the power to allow foreigners to stay and the Cabinet will only allowed only foreigners who have suffered a disaster to stay.
In addition, the Ministry of Foreign Affairs (MFA) may ask the Immigration Bureau to delay deportations.
Busadee Santipitak, a spokesperson for the MFA, said that although Thailand was not a party to the Convention on the Status of Refugees in 1951, Thailand was committed to providing humanitarian assistance to these people and is in the process of considering to become a party.
"Thailand needs to seek a balance between law enforcement to prevent the negative impact from migration and the maintenance of the humanitarian principles that Thailand has always upheld. Especially now that many legal and illegal immigrants have sought shelter with the UNHCR in Bangkok, with more than half coming from Pakistan,"she told BBC Thai.
She added that Thai authorities have arrested illegal asylum seekers in a fair and equal manner, in line with human rights principles and the principle of non-refoulement. Authorities have also provided humanitarian assistance, while seeking to provide care to those who have been detained in the Immigration Bureau's detention centre. It also allows NGOs to seek bail for detainees.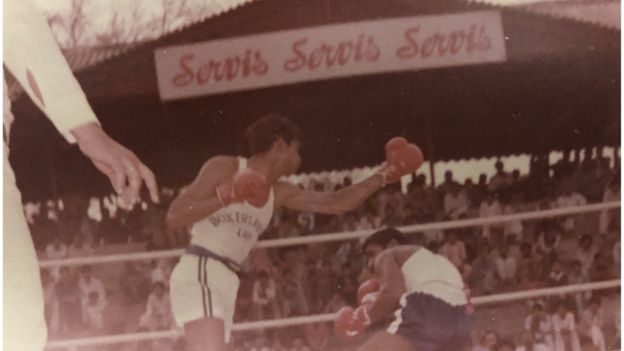 THE STORIES ARE FABRICATED'
The Pakistani embassy in Thailand denied that the violence was real, through Aamir Naveed, their Embassy counsellor. He told BBC Thai that Pakistan has no Christian attacks and reassured that Christians have equal rights with Muslims.
Naveed explained that 99% of Christians in Pakistan who come to Thailand do so not because they were attacked, but because of economic reasons. He suggested that the cost of living in Thailand is cheaper than in Europe that the unemployment rate in Pakistan is as high as 5.9%, and that is why the UNHCR has denied most applicants refugee status. UNHCR could not verify these statements when asked by BBC Thai.
"99% of the accounts aren't true. They are fabricated," Naveed said, adding that those who have been granted refugee status are followers of the Ahmadi Muslim sect. The Pakistani government does not consider them constitutional Muslims and have outlawed their faith.
Naveed told BBC Thai that although there are 1,000-1,500 Pakistani Christians residing illegally in Thailand today, most of them work in spite of the fact that Thai law does not allow asylum seekers to work. However, the embassy has never denied assistance when requested and never withheld any passports.
From July this year, the embassy issued 202 emergency passports to those who lost their passports and renewed 69 passports. Naveed said all of them have returned to Pakistan and have received no harm.
"Today, at least 1-2 families return home every day. And nowadays, almost no Pakistani people seek refuge in Thailand because they do not get the results they want, "Naveed said.
There are about 25,000 Pakistani people living and working in Thailand legally,and over 100,000 Pakistanis with a Thai nationality or dual nationality.